THE CENTERPIECE OF EACH PLANT
Our blowers are the centerpiece of each plant in the context of a closed loop application and unsurpassed on the current global market.Reflecting more than a decade of experience in the plant construction business, our team of diverse specialists supports you throughout the entire production process of the blower, including construction, production and TÜV certification.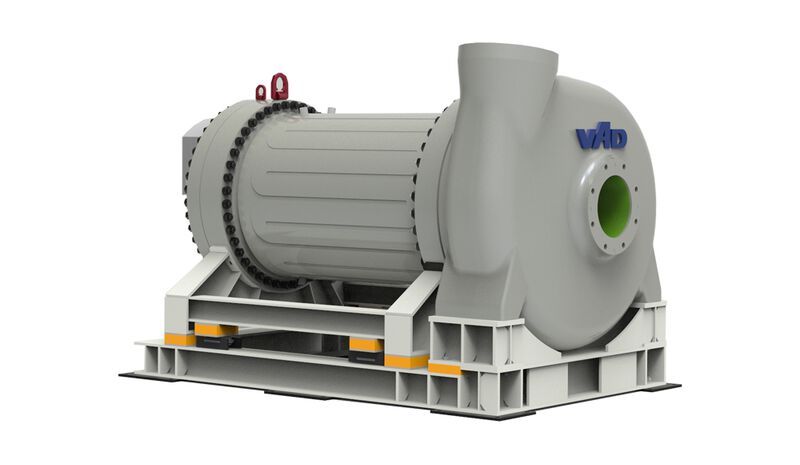 Exemplary performance - data
Medium: natural gas, air, nitrogen and other non-aggressive gases.
System pressure: up to 1000bar
Volume flow rate: 12000 m³/h
Power: up to 1500 kW
KNOW HOW
As global leader, VAD has earned a solid reputation and compiled a respectable portfolio of references by producing for well-known clients.
YOUR BENEFITS

POWERFULL AND EFFICIENT
• emission-free, environment-friendly systems
• minimal space requirement as well as a low weight
• oil- and sealing gas free
• enhanced operating range by means of cascading multiple blowers (parallel- or serial operation)


• Minimal maintenance- and servicing requirements
• No dynamic and complex sealing systems needed
• A wide working range by use of frequency converters
• Installation in EX-Zone 2 possible